From Book Clubs to Paint Nights, there's always something happening for adults at WBRL.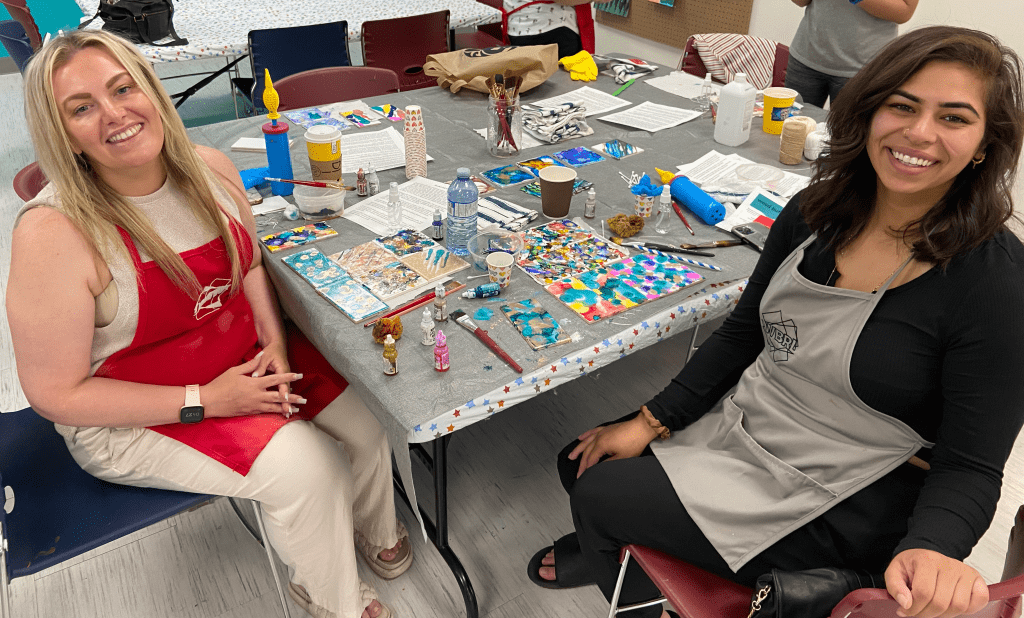 Love a bit of history with your horror? These books blend historical facts with a whole lot of horrifying fiction.
Here is a list of ergodic and experimental fiction books that will keep you on your toes.
Online Resources for Adults
ebooks, eAudiobooks, Magazines? Libby has it all for you! Libby is a free app created by OverDrive.
Pronunciator is an online language learning system teaching practical conversation skills for popular languages.
Hoopla is an all in one digital media resource that allows you to download and stream movies, music, audiobooks, ebooks, comics & TV shows.
General Questions
We offer a wide variety of online resources for eBooks, eAudiobooks, streaming music and media, online learning and more!

WBRL offers access to a variety of third-party online resources, such as OverDrive/Libby, hoopla, Solaro, Pronunciator, and more. Online resources have their own privacy policies and terms of use. Please review each resource's information before using it. 

The Libby app is a one-tap reading app built by OverDrive for reading eBooks & digital magazines and for listening to eAudiobooks.

The Libby app is available for Android (4.4 and up) & Apple (iOS) devices and can be accessed through your device's app store. 

Getting started with Libby is easy! 

Note: 

The Libby app is currently unavailable for Kindle Fire Devices.

Download the Libby app from your device's app store.
Open the Libby app. Follow the prompts to find Wood Buffalo Regional Library.
Log in with your library card number (25555*******) and PIN.
Search or browse for a title to checkout.
Select "Borrow" to checkout an item. If an item is unavailable, select "Place a Hold." You will then receive a notification when the title becomes available to download.
After tapping "Borrow," a confirmation page appears to confirm the borrowed title.  Tap "Borrow!" to complete the checkout.
Tap "Open Book" to begin reading or listening to the book, "Keep Browsing" to borrow more items or "Go to Shelf" to view all your checkouts.

You will have access to the item for 14 days. It will automatically return when the loan period is over.

Click here for more information and a user friendly guide to get started using Libby.

WBRL has several options for viewing eMagazines and eNewspapers: Libby and PressReader.

Libby by OverDrive offers hundreds of digital magazines. We recommend that patrons interested in reading digital magazines use the Libby app for the best reading experience. 

PressReader also offers digital magazines and a variety of popular newspapers. To use PressReader:

Download the PressReader app from your device's app store.
Click Sign In.
Click on Library or Group.
Search and select Wood Buffalo Regional Library.
Enter your library card number and PIN.
Check the box to allow PressReader to verify your information. 
Click Submit.

Free access through the PressReader app is only granted in 48-hour intervals. After 48 hours, sign back into the app with your library credentials to continue access.

Magazines are also available in the ReadAlberta EBooks and Magazine collection.